About Us
Last Update: 2018-10-26
Since 1985, we, microntec, engaged in deep hole gun drill machining services in domestic market. Published in 1995, developed own made PLC drilling machine just for personal use regarded Deep hole drilling services in local market.
Accumulated over 30 years of horizontal deep hole drill experience in foundry, In 1996, microntec build manufacturing Department starting branded CNC deep hole drilling machine , specialized in manufacturing and international marketing, extend global customer service and drilling solutions to expand drilling demand via trade partners, output programmable CNC deep hole gun drilling machine with milling & tapping, BTA deep hole drilling and multi-axis Drilling machine, quality, technology, innovation, service, delivery of core values, the use of "microntec" made of production, provide customer request for special drilling purpose machines, target quality first, first service, and delivery on time.
Chau Yih Shin "microntec" is a leading brand of professional deep hole drilling machines, explore new business collaboration with the early tradition-oriented high-precision technology industry, to innovate and develop of local deep hole drilling machine production, with partners to find new markets, continues to find new partners and actively expand the establishment of global marketing positions, provide better customer service in worldwide market .
Chau Yih Shin, microntec pursue excellent of deep hole drilling machine, more excellence drilling machine ability touch into international global marketing, improve clients satisfaction, Target CNC deep hole drilling machine in microntec national brand.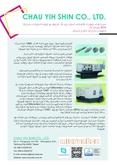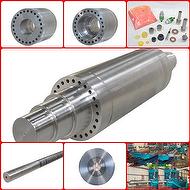 Basic Information
Company Name:

CHAU YIH SHIN CO., LTD.

Business Type:

Exporter, Manufacturer, ODM, OEM, Retailer

Year Established:

1985

Brand:

microntec

Main Product:

Deep Hole Drilling Machine, Gun Drilling Machine, Horizontal Multi-spindles Drilling Machine, CNC Drilling Machine, Drilling Machine with milling & tapping head, Speedy BTA Boring Machine, BTA Drilling Machine, components Drill machining, Molds Drilling Machine.

Main Export Market:

Australia, Canada, India, Indonesia, Japan, Korea, South Korea, Mainland China, Malaysia, Myanmar, New Zealand, Oth M Near E, Philippines, Poland, Taiwan, Thailand, Turkey, United States, Viet Nam
Certification
Company Certification:
Product Certification:
Factory
More
Less
GD-2500HMT Drilling machine
Official Records
Official Records from Taiwan International Trade Shows
Contact Information
Owner:




Contact Person:



Phone Number:




Fax Number:

+886-4-25208157

Your Skype ID:

Line:

Office Address:

Company Website: